Amazon.ca carries our Essene Book of Days, Warriors of the Heart, and Essene Book of Meditations and Blessings. Several European Amazons also have these books. You should be able to save on shipping costs and receive the books faster if you buy on these sites.


Books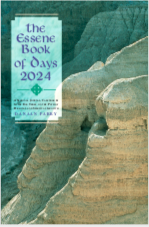 Essene Book of Days 2024
The Essene Book of Days is a seasonal journal calendar and guide for those on a path of personal and spiritual growth. Danaan Parry had a deep interest in the spiritual approach of the Essenes.
To use this book as your personal journal is to call upon the wisdom of the Essenes as revealed in the Dead Sea Scrolls in the service of your own spiritual development. This unique book allows you to dissolve the barriers to your own spiritual awareness gently as you reconnect with the rhythms of the natural order.
Updated each year, the Essene Book of Days shows solar and lunar cycles; provides a page for each day of the year to record your own thoughts; and is filled with Parry's meditations and blessings based upon the teaching of the Essenes. 416 pp. $19.95 Danaan Parry. (ISBN 979-8397644655).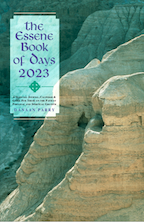 For more information about the Essenes, go to: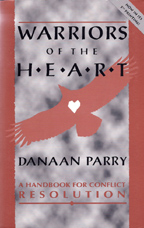 Warriors of the Heart is a handbook for bringing healing, passion and meaning to your life and relationships, based on Danaan's conflict resolution work around the world. 224 pp. Danaan Parry ($14.95, 6th printing, November 2009) (ISBN 978-14392639-2-1)
"Danaan Parry—a true pioneer. His ideas and techniques help all of us who care about our earth and are willing to act."
David Gershon and Gail Straub, authors of Empowerment: The Art of Creating Your Life as You Want It
"Danaan Parry shows us a path beyond peace - toward participation in the creation, together, of a vital, healthy, loving world. A song of celebration for this work and for his life."
Paul Winter, internationally known musician
"To me, Danaan Parry lives on as an inspiring teacher of the power that one man has to bring about planetary healing. He was a true warrior of the heart."
Alan Cohen, author of The Dragon Doesn't Live Here Anymore.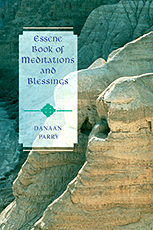 Essene Book of Meditations and Blessings
is a handy pocket-size book featuring all the daily meditations and blessings found in Essene
Book of Days
. A great travel companion! 144 pp. Danaan Parry. ISBN: 978-0-9755079-9-5, fourth edition, November 2010. Price: $8.95, including Shipping and Handling. $7 each for five or more to the same address.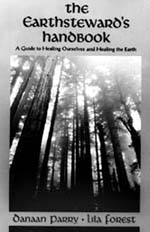 EARTHSTEWARDS HANDBOOK: This volume (available used, search for it by name) is a collection of reflections and practical suggestions on ways to help make the spiritual vision of the Sevenfold Path of Peace a reality in our life together on this planet.
---
ORDERING INFORMATION & SHIPPING COSTS

Book orders and all publishing matters are handled by Publishing toll-free at 1-800-561-2909 or by email at publishing@earthstewards.org.

We accept VISA and MasterCard.

If you want to pay by check, please make it out to Earthstewards, and mail it to:
Earthstewards
1425 Cowgill Avenue
Bellingham, WA 98225


All profits from the sale of these books help support projects of the Earthstewards Network.
Shipping to U.S. Addresses
| | |
| --- | --- |
| Shipping and Handling for U.S. Addresses: | U.S. address is any address within the 50 United States and U.S. Possessions and Territories. |
No charge for USPS Media Mail within the US.



We charge for shipping by USPS Priority Mail, and to addresses outside the US. The shipping charge is the difference between Media Mail postage and the actual cost for the shipping.

Within continental U.S., allow 7-10 days for delivery. Media Mail to Alaska, Hawaii, APO addresses, and other addresses outside the continental U.S. can take several weeks to arrive.

The USPS has raised rates the last several years, so we cannot predict the additional cost if we ship other than Media Mail. In 2022, the additional charge for Priority Mail within the US was $5.00. Email publishing@earthstewards.org or call us at 800-561-2909 to get the actual shipping charge for Priority Mail.


| | |
| --- | --- |
| Sales Tax | We collect sales tax only in Washington. Please include the rate for the address to which the book is being shipped. |